maru_feed
さっきまでテーブルの上にいたはずなのに、猫用の歯ブラシを
手に戻ってくるとまるが姿を消している。
Maru was on the table certainly.
But when I brought a toothbrush for cats, he hid somewhere already.


まる:「こんな完璧に隠れれば見つかるまい。」
Maru:[I hide perfectly.]
はな:「ねーそこで何してんのー?」
Hana:[Well, what are you doing there?]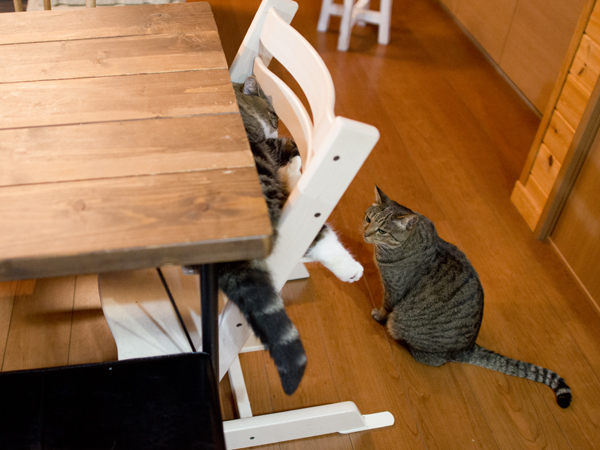 まる:「しっ、あっちへ行きなさい!」
Maru:[Shh! Go away!]
あのー、まるさんはどこへ行ったんでしょう?
Hey, do you know where is Maru?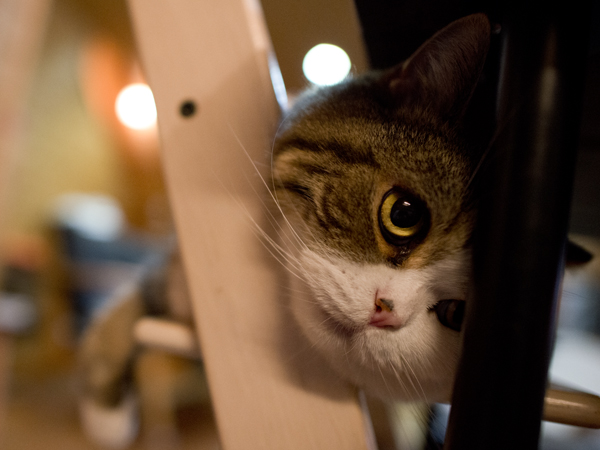 まる:「さあ、どこでしょうね?」
Maru:[I don't know…]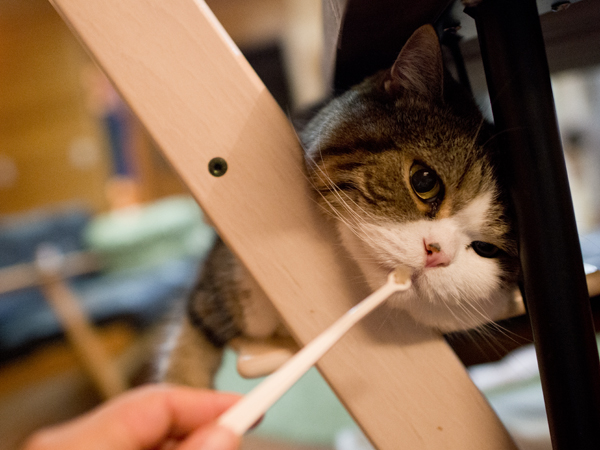 そろそろ観念して歯磨きしちゃいましょう!
The hide-and-seek is over.
Let's brush your teeth!