maru_feed
ということで、お次はまるさんの番ですよ!
ジャーっとシャワーをかけて濡れまるに。
The next is Maru's turn!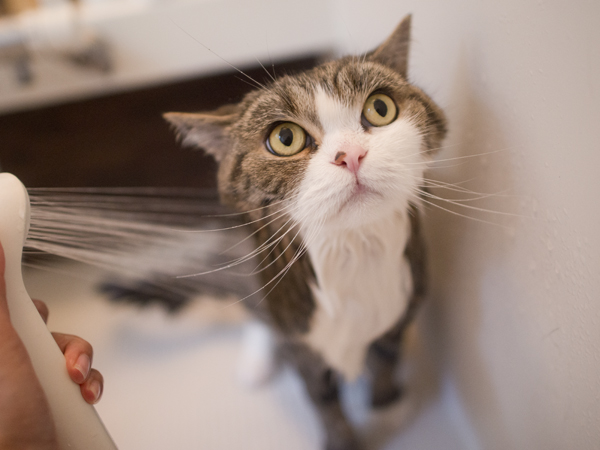 まる:「今日がシャンプーの日だなんて聞いてませんよ。」
Maru:[Is it a day of the shampoo today? My plan did not have it.]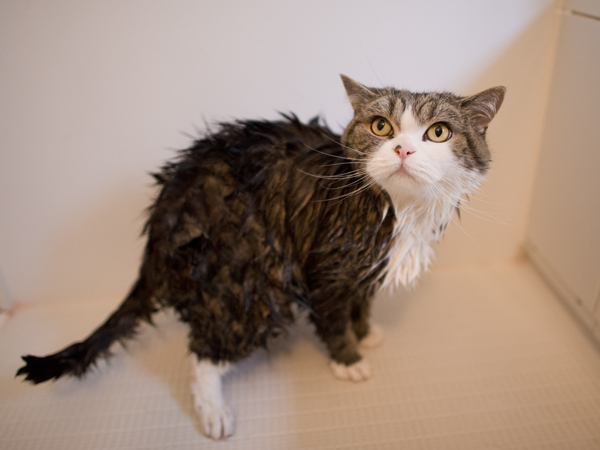 まる:「ちょっとちょっと、これじゃあ実はスリムだって
バレちゃうじゃないですか! まるって名前なのに全然丸く
ないとか、いいんですか?」
Maru:[Wow, I became so slim. Though I have the name of the meaning to be round. ]
大丈夫です! 十分に丸いので。
Do not worry! You are round enough.
まるのシャンプーもあっという間に終了。
はい、お疲れさまでした。
His shampoo was over in no time.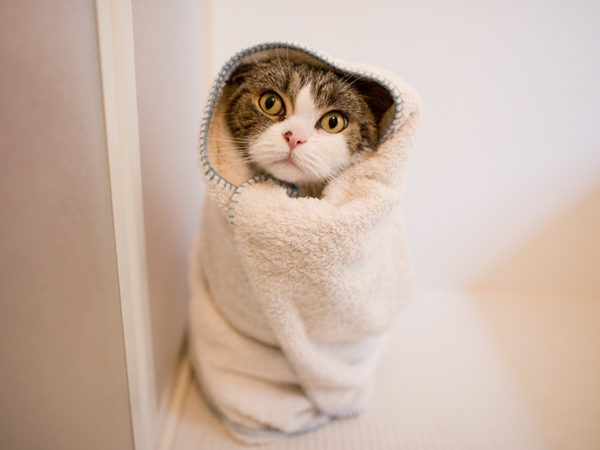 まる:「実はガリガリだってバレてしまったんじゃ・・・?」
Maru:[I might have been found out that I am boney in fact.]